TruthTeller is our whistleblowing platform to help employees at planet-damaging companies anonymously disclose what they know.
TruthTeller is a new type of precision activism. We're seeking out potential whistleblowers within target industries and asking them to share insider information via www.TruthTeller.Life
As well as triggering leaks – which we'll publish safely and anonymously in collaboration with trusted news outlets – we want to send a warning to any company guilty of greenwash or damage to the planet, that they're at imminent risk of public exposure.
TruthTeller is asking people to put their loyalty to their fellow humans and the future of the planet before their loyalty to their bosses. We want Whistleblowing for the Planet to be recognised as both a moral duty and a democratic right.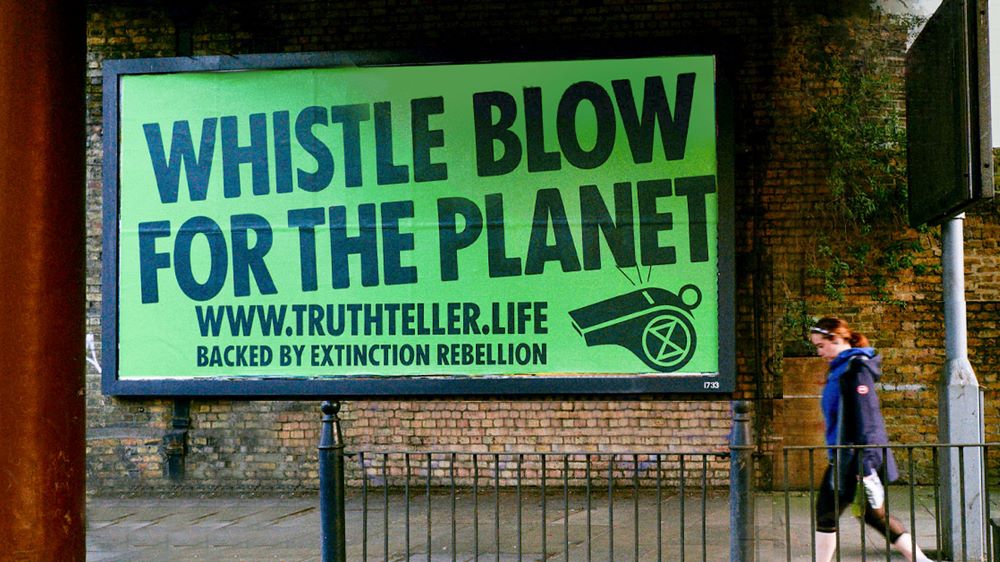 #TruthTellerXR #Insiders #WhistleblowForThePlanet #ClimateCrisis
get involved
Follow our Twitter account @TruthTellerXR and share our updates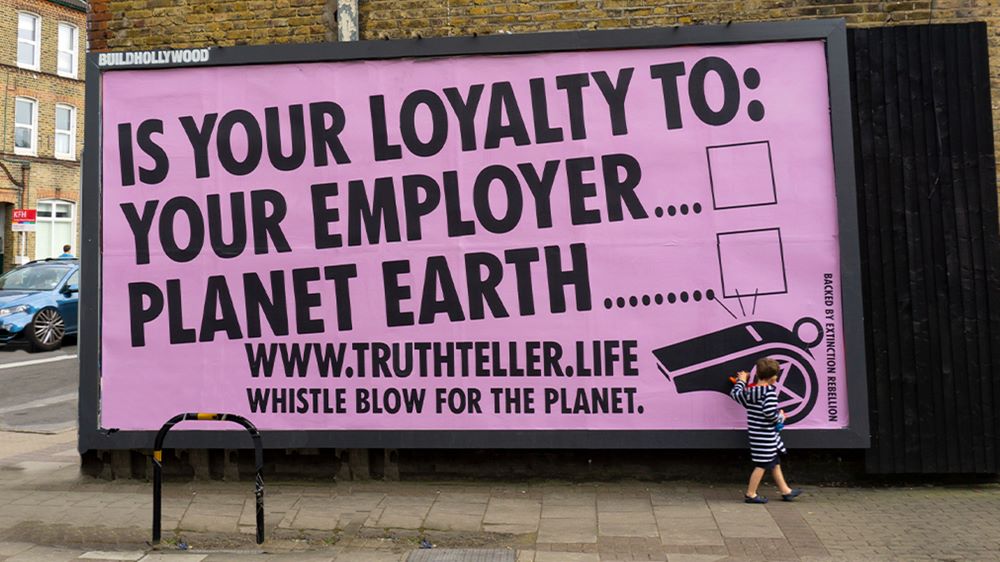 News

April 2021: We step up our LinkedIn campaign with micro-targeted ads to researchers, scientists and technical staff at four fossil fuel giants, starting with Shell. They follow the acquittal of six XR members after a jury concluded the damage they did to Shell's HQ was a fair response to the far greater damage Shell is doing to the planet. The skilled staff targeted are those best placed to recognise the gulf between Shell's PR and the reality of its decarbonisation efforts.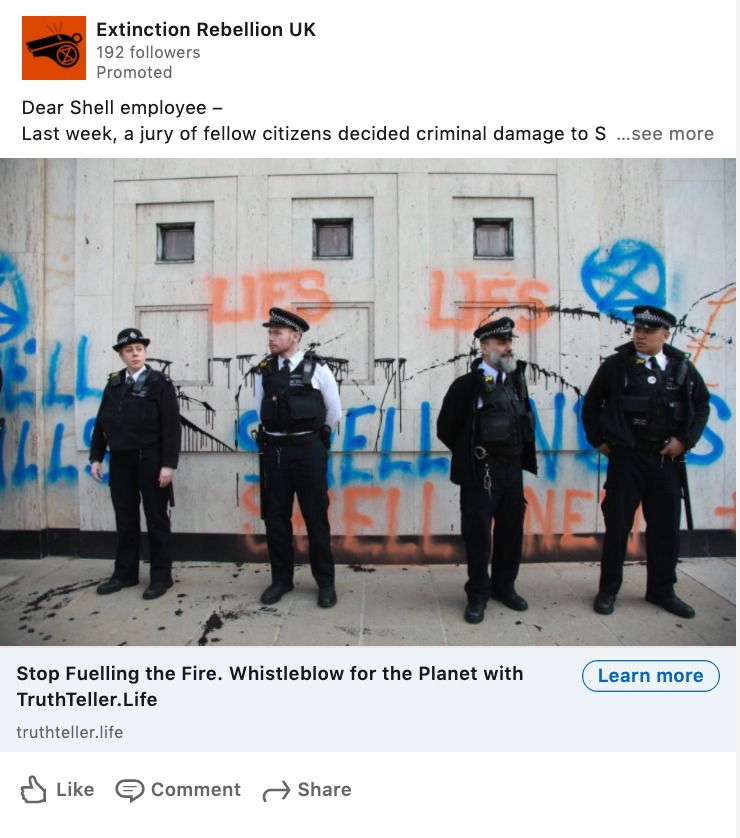 Billboards go up in key locations around London to help spread the word.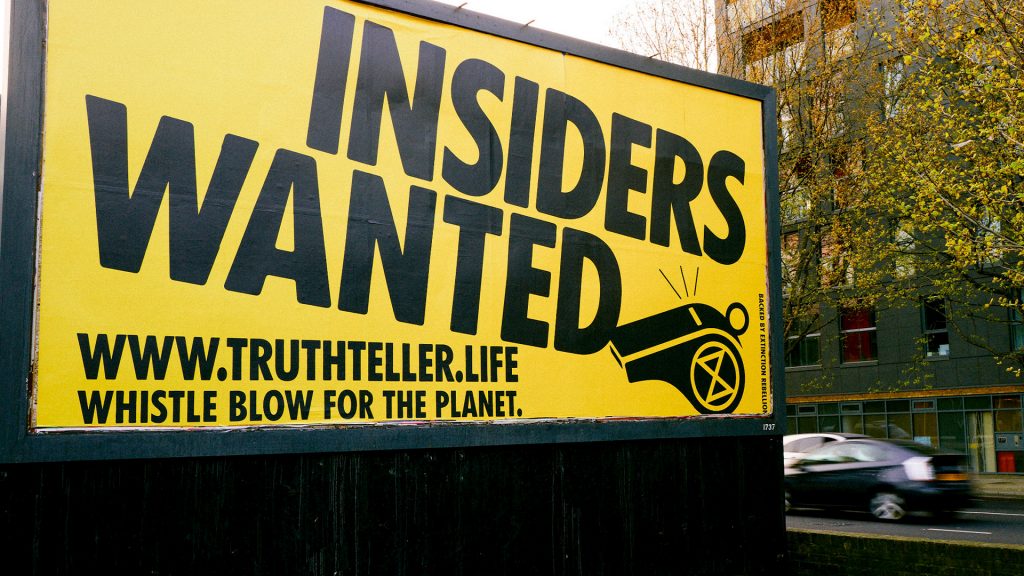 March 2021: A second LinkedIn ad campaign is directed towards former-employees at oil giants Shell, Exxon and HSBC. Featuring original artwork, they invite former staff to share what they know about current or future projects that will harm the environment or worsen the climate crisis. Ex-employees are ideally placed to Whistleblow for the Planet – they will know what's been going on but are no longer beholden to their former bosses.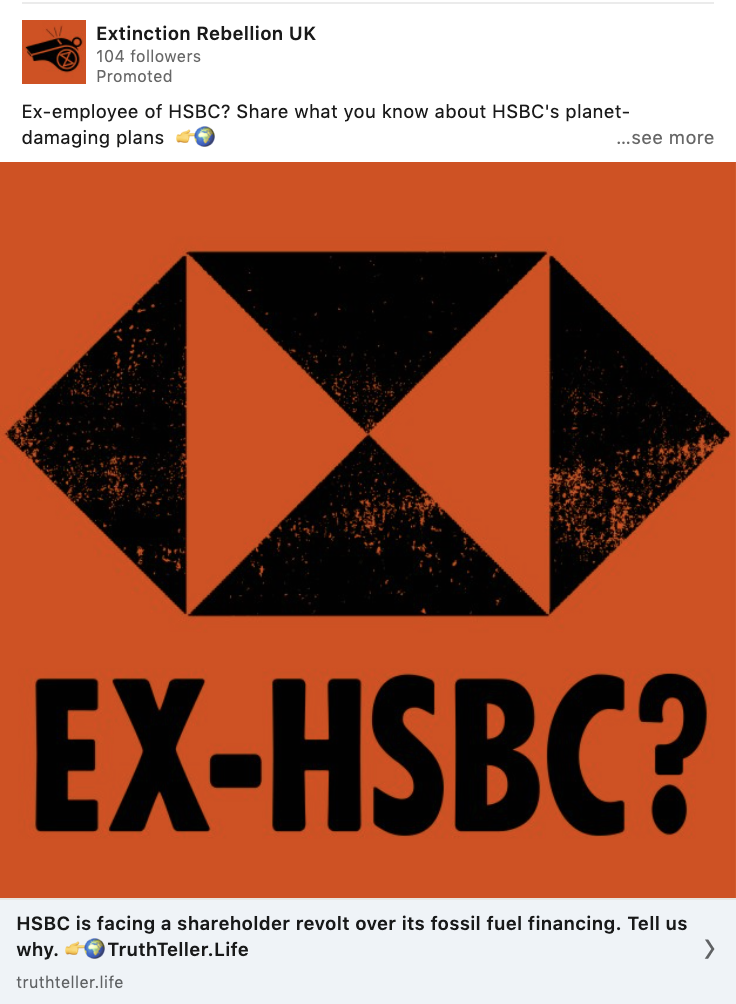 Our crowdfunding appeal raises more than £21,000 to fund future actions.
Launch actions, February 2021: An unauthorised insert in The Financial Times titled How to Save It, spoofs the paper's glossy consumer magazine How to Spend It and invites FT readers to whistleblow. 1000 inserts are placed by XR volunteers into copies of the Weekend FT (6th/7th February) on supermarket and newsagent stands.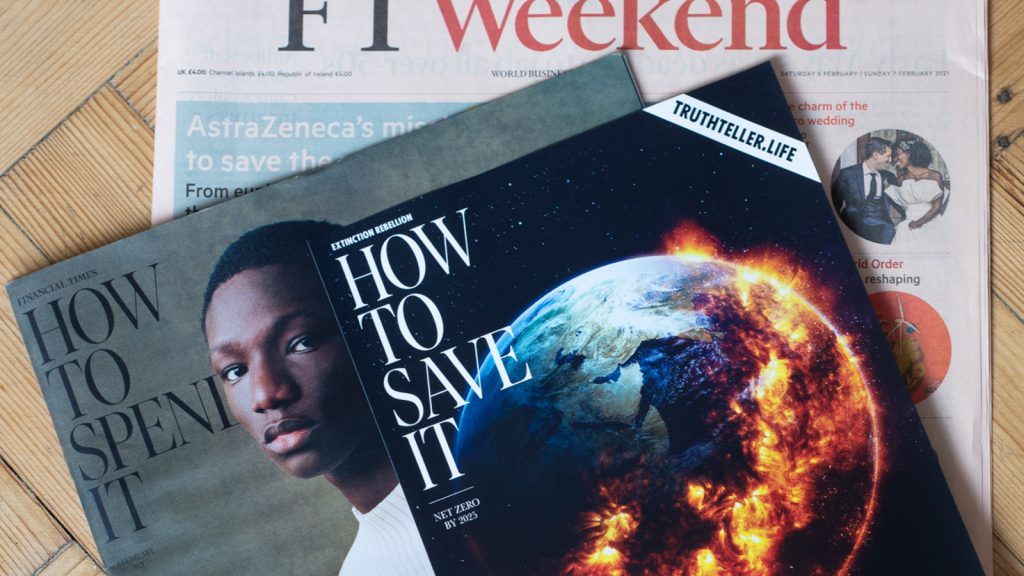 1000s of calling cards are posted through letterboxes in upmarket neighbourhoods inviting senior company employees to Whistleblow for the Planet while they work from home. Target neighbourhoods include Kensington, Mayfair, Hampstead, Chiswick and other executive-rich areas.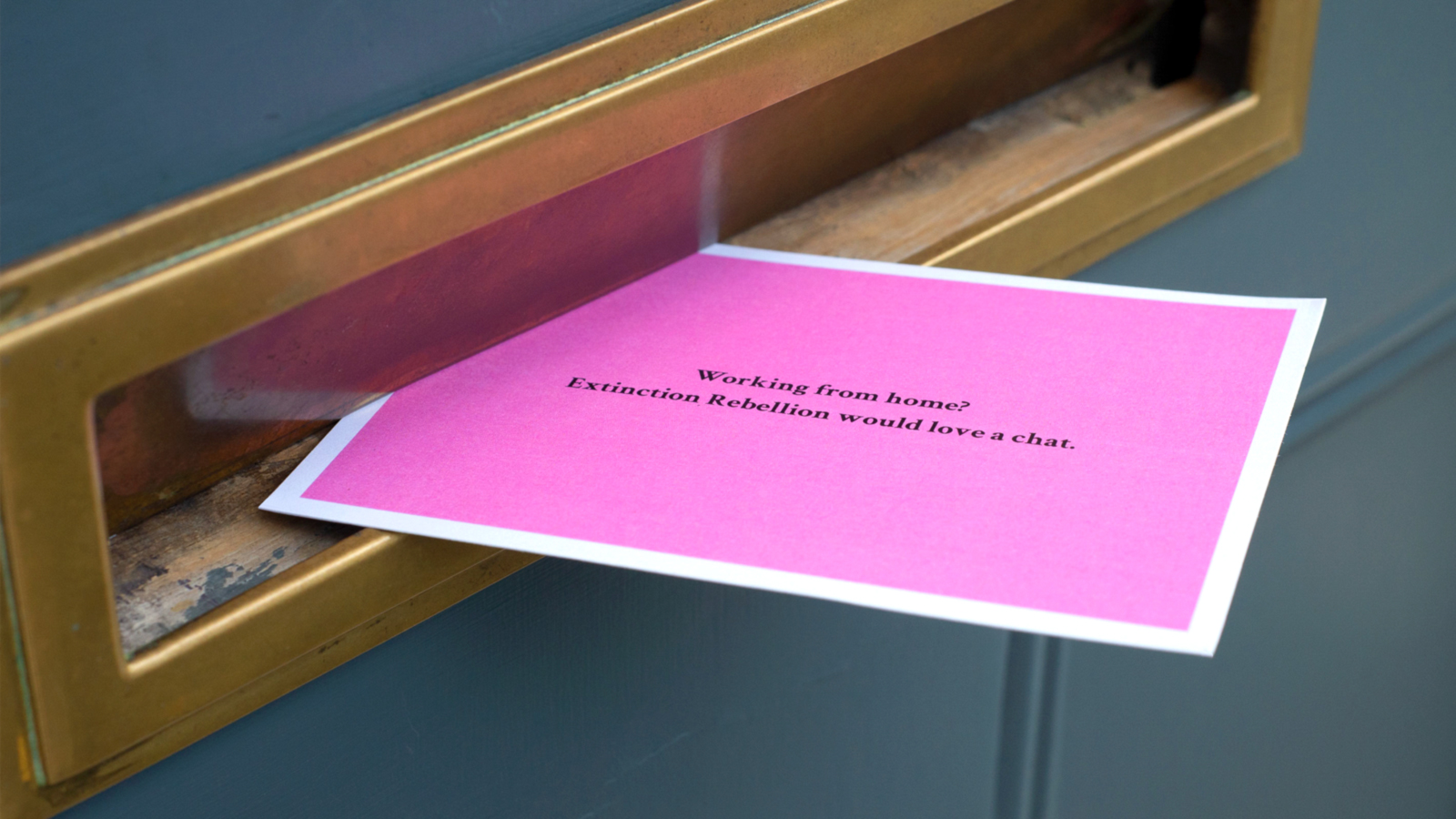 A pioneering campaign of Linkedin online advertising, specifically address employees of target companies including Shell, Exxon, HSBC, Barclays, HS2 (High Speed Rail) Ltd and Standard Chartered.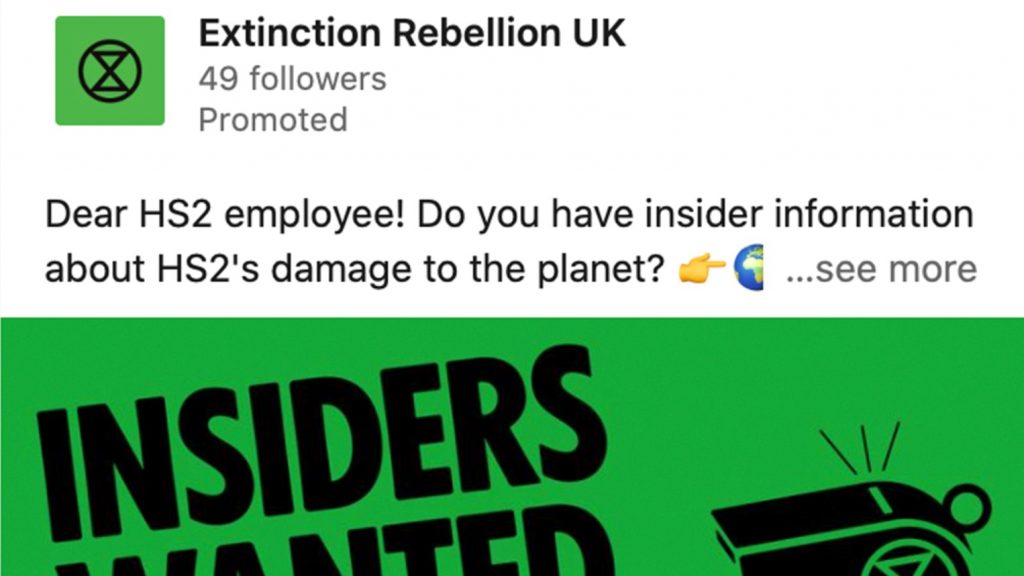 A series of attention-grabbing flyposters in bold XR colours are posted across London.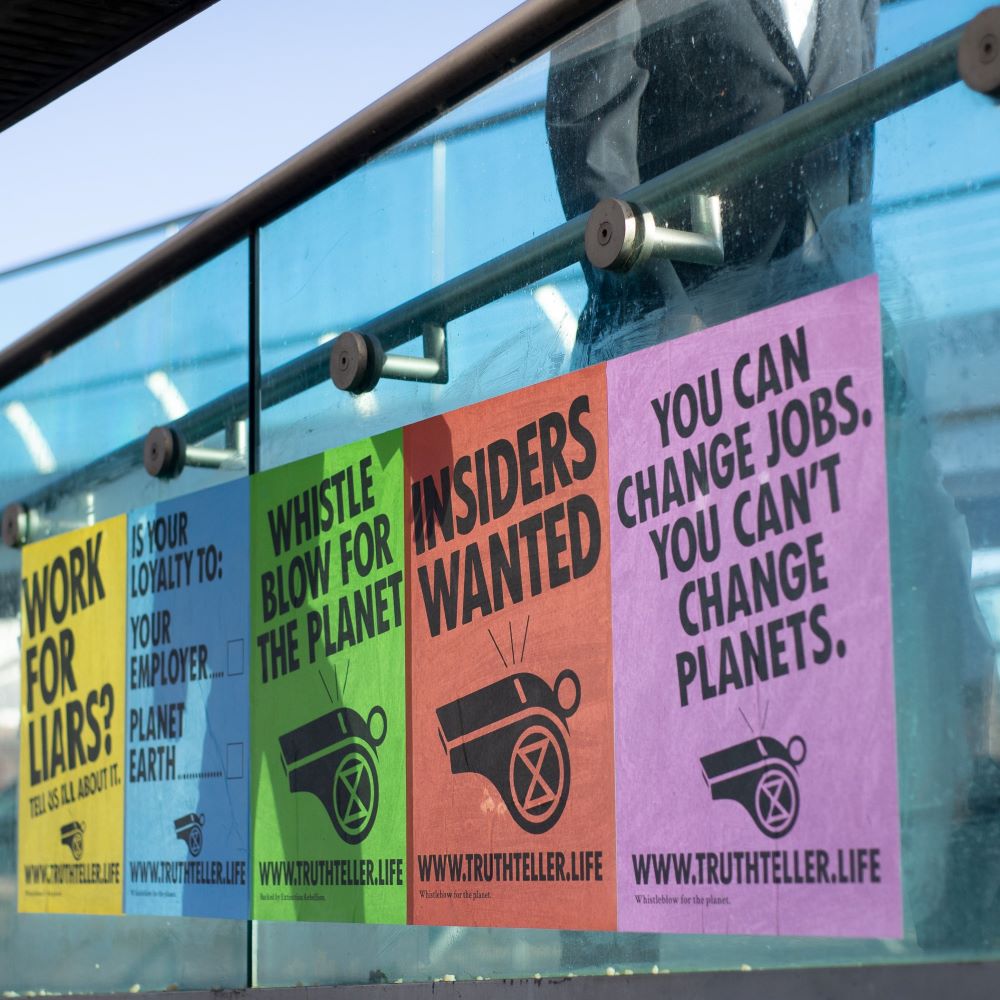 The Financial Times and the Times cover our launch